RidgeRyder Dual Burner Portable Butane Gas Stove Review
Listing Details
This is quite a nice Twin Burner Stove BBQ setup made by RidgeRyder.
I put this dual burner RidgeRyder Stove to the test at Lysterfield Lake, in Victoria.
I cooked a couple of shashlik's and one egg, as you will see in my video I only had one Egg - ( I dropped the egg container off camera)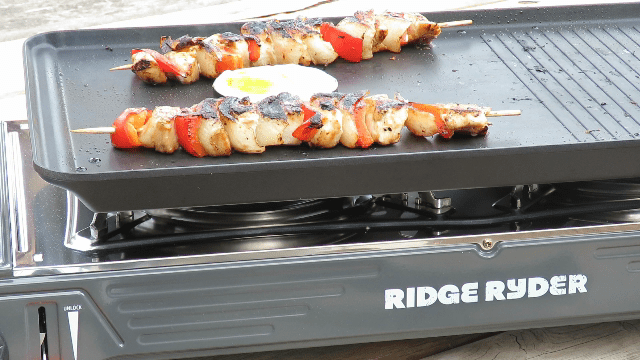 The steel Hot Plate has an even spread of heat from the twin burners 8,000BTU each giving a total of 16,000BTU across the plate.
Each side of the Stove has a separate Gas Cylinder, we had around 40 minutes of cooking time at around the 3/4 mark on the knobs.
After cooking our lunch, there was approximately half of the gas left in the cylinder.

One thing to remember when you go to National Parks for a BBQ, some will not permit solid fuel burners, so this is where this portable gas stove really proves it's worth.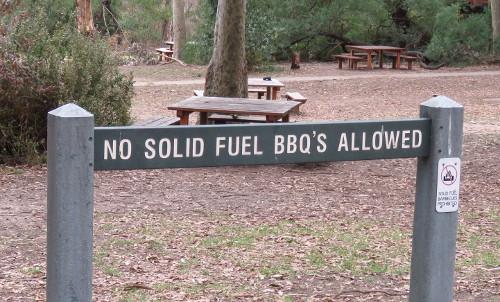 Owning a Portable Gas BBQ Stove is your legal option to have a nice hot meal in these National Parks that prevent solid fuel burning.

Having the ability to pull up, find a picnic table, and basically start cooking where you sit, is something I really enjoyed.


RidgeRyder Dual Burner Portable Butane Gas Stove

My thoughts on this cooker.
It performed quite nicely in mild windy conditions at Lysterfield Lake Park in Victoria near where i live, as seen in my YouTube Video above.
The cost of Ridge Ryder Gas Cartridges are very affordable from SuperCheap Auto.
I definitely give this product a Thumbs Up.
---
Available from SuperCheap Auto
Direct Link Below
http://www.supercheapauto.com.au
Reviews (0)

Other BBQ Gadgets that You Might Be Interested In
RidgeRyder Dual Burner...Category: BBQName: RidgeRyder Dual Burner Portable Butane Gas Stove ReviewDescription: This is quite a nice Twin Burner Stove BBQ setup made by RidgeRyder.I put this dual burner RidgeRyder Stove to the test at Lysterfield Lake, in Victoria.I cooked a couple of shashlik's and one egg, as you will see in my video I only had one Egg - ( I drop ...
Read More...
RidgeRyder TravelKool...Category: BBQName: RidgeRyder TravelKool 22 Litre Cooler Warmer Thermo Coo...Description: Will the RidgeRyder TravelKool 22Litre Cooler Warmer prove to be any good? I was really impressed with the overall performance of this inexpensive Ride Ryder product from SuperCheap Auto. My YouTube video above. The 22litre compartment is ample eno ...
Read More...